Brand – Web Design & Development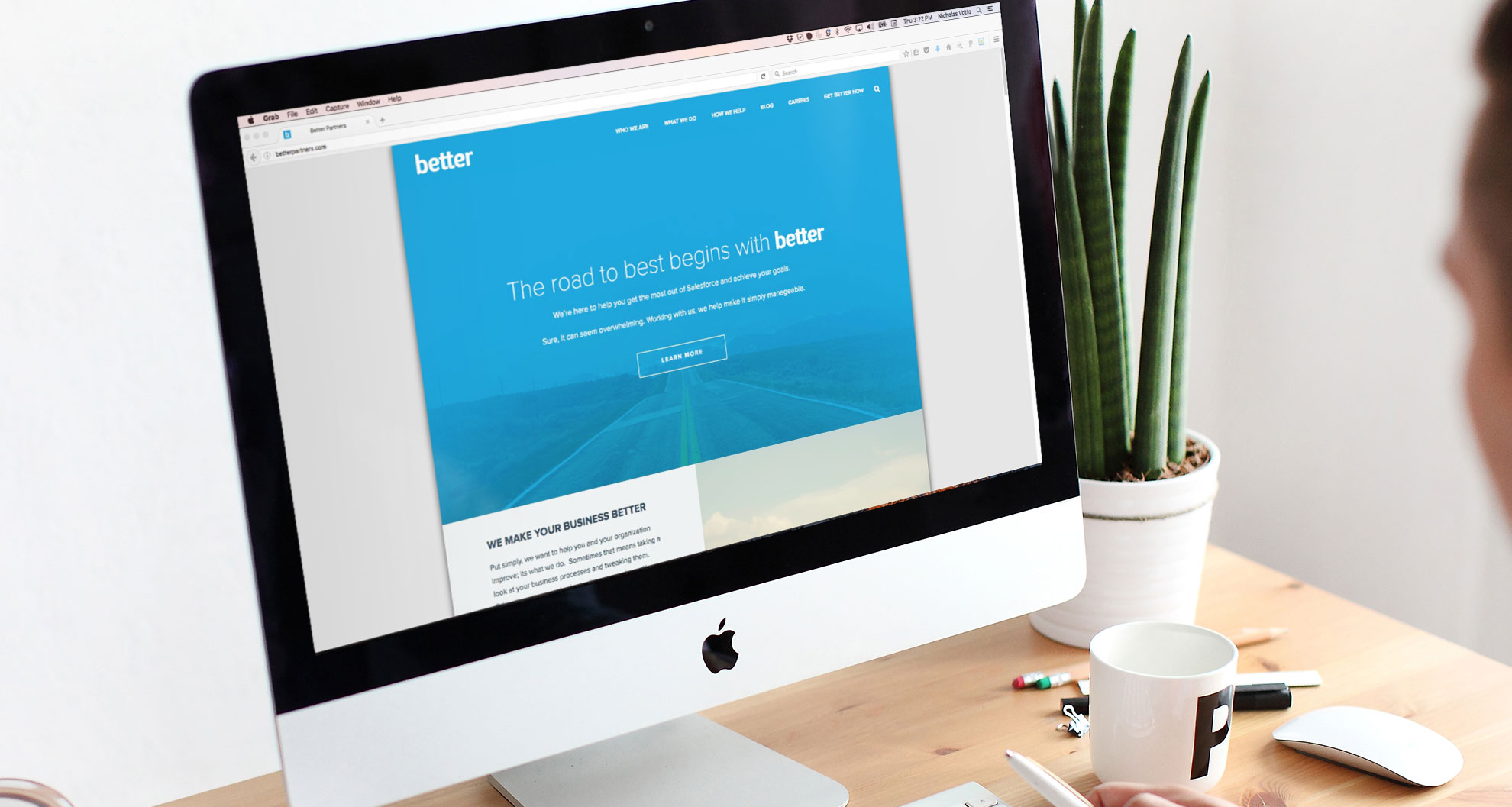 Disciplines
Brand Design, Web Design & Development
Platforms & Technologies
WordPress, Responsive Design, Elastic Hosting
Strategic Partners
MediaTemple
Torrey Nagle initially approached us to design a site for his firm Sevetta Force Solutions LLC. But, after our initial round of creative presentation, he started thinking much bigger.
Torrey's vision for his company was bold, and he decided that a bold vision needed a bold new brand. His goal was simple; we wanted to help his clients get better. How would we craft a brand that communicates this simple and honest goal? As it turns out, the answer was the question, and Better Partners was born.
The branding focused on the honest and thoughtful approach that Better brings to all of their client engagements; these guys value relationships. We kept the mark friendly and the palette fresh, rounded off with some classic typefaces. The brand was further extended with playful and emotional photographic assets. Sit down with Torrey or Brian, and you'll see that this brand is really just an extension of who they are and how they approach their work. They're innovative professionals and also great guys to have a beer with.
The site was designed on a responsive framework and focused on putting their personality and services on display. Powered by WordPress, Better is able to update the site and add new content as they need it. They seamlessly integrated some really impactful video testimonials, and never had to reach out to us for assistance. It's one thing when we build a great site, it's another when our clients take ownership and control of it, that's awesome.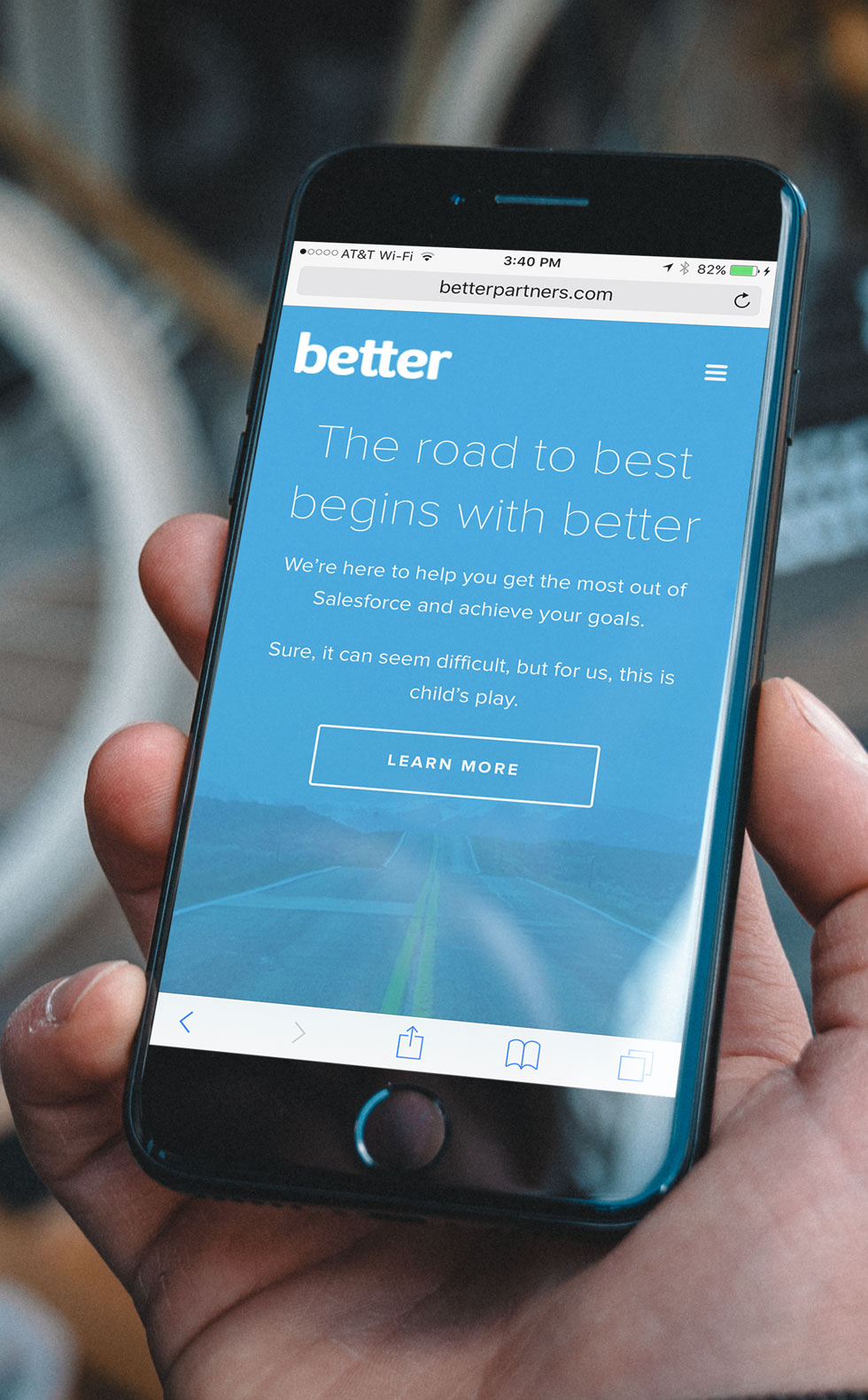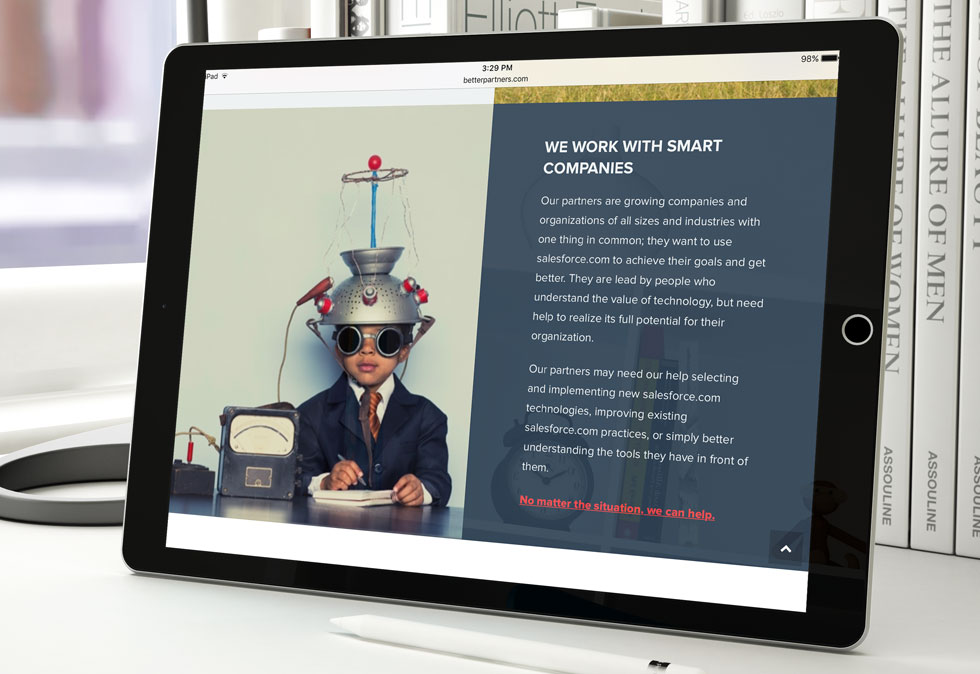 Working with Torrey and Brian to develop their branding and site was a great time. We like to think we have some pretty great ideas in our back pockets, but when our clients push to go further, do more, and be better, that's when we really have fun.
In the end, we created a brand and site that really reflect this innovative company and the people who make it so great. The journey from Sevetta to Better was a seriously enjoyable ride.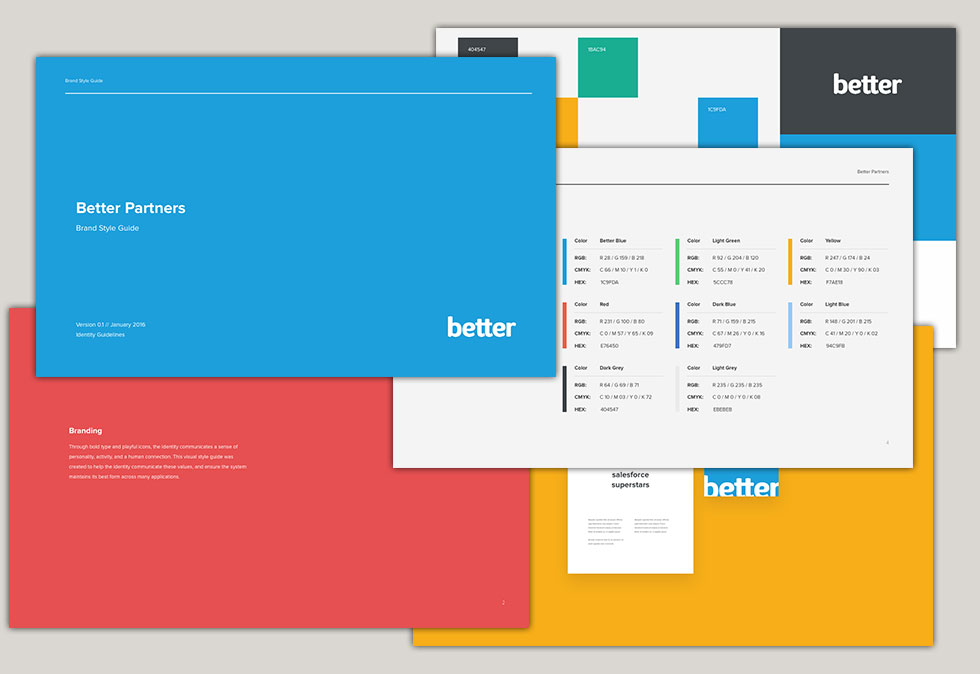 From Brand to Web
Launching a new brand? We want to be part of your team.
We love collaborating with upstart companies to help launch their new brand with clean design and user-first web development. If you are looking for a dedicated team of designers and web experts to help you kick off your new venture, reach out to Envy Creative today. We jump at the opportunity to get in on the ground floor of our clients' success.