Site and App Development, ecommerce, elearning, and more
Web Design & Development
We have a decade of experience designing and developing for the web. Over the years we have refined our process, mastered numerous technologies and platforms, and worked with a tremendous amount of wonderful clients to help them connect with their customers online. Our passion for the web is boundless; when we aren't designing and developing websites for clients we are building apps and sites for ourselves. We literally do this for fun.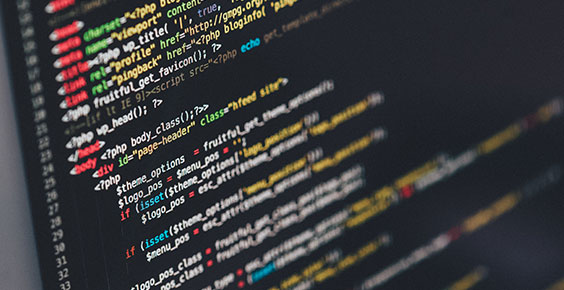 Our Web Design & Development Process
Our process generally includes the same five phases for each project we undertake; discovery, design, development, launch, and support.
Deep Discovery
We begin with an incredible amount of research including content audits, competitive landscape analysis, the creation of detailed user personas, and much more. This vitally important research phase helps us get to know your business and your customers, and informs the strategy that will drive each subsequent step of the project.
Stunning Design
Our web design process is informed by the deep research we do in discovery. We don't design sites simply to look pretty. We believe in designing for users, giving them the experience they are looking for on-page. Our guiding design philosophy is to say "no" more than we say "yes". What does that mean? Well, we don't believe in design for design's sake. We strive to frame your content and experience in away that doesn't lean heavily on design trends that will date your site in the near-term. We create stunning, beautiful, researched, and user-focused designs that convert and engage.
Rock-solid Development
This is when our inner nerds come out. The development phase of our projects is all about realizing the hard work done in discovery and design through code and tech. Our development team codes our designs and ties them to a user-friendly CMS, with a focus on developing elegant, lean, fast, and extensible properties that are custom-tailored to our client's needs. Throughout the development phase we are constantly testing and retesting the site to ensure optimal performance on a vast array of devices and browsers, ensuring that users have a seamless experience no matter their device.
Optimization & Launch
No site is complete without the appropriate technology to deliver it. This often overlooked area of digital can have an enormous impact on site performance and results. What good is a beautifully designed, well-built site if the technology serving it is sub-par? No good at all, in fact. We optimize our sites' hosting environments and partner with the best in the business to deliver bleeding-edge performance and ensure that the sites and apps we build launch and perform better than expected.
On-going Support
We firmly believe that a great website is never "finished", and we stand by our clients and their projects for the long haul. From bespoke training and regular site maintenance to security monitoring and future feature development, we are fanatical about support. Every site we build or app we develop for our clients we treat as our own, and we are available day or night to make sure everything is running smoothly.
"Our website is so good, so damn-near perfect, because it reflects who we are—the three of us and our team—as lawyers, leaders, and people. It's not possible to ask for more. If that's what you want, there's no better team in the business who can deliver it than the boys of Envy. The best."
Jack Laffey – Laffey, Leitner & Goode LLC
Web Technologies & Services
The team at Envy Creative is extremely well-versed in a variety of web technologies. From front-end technologies and languages to content management system integrations and complex hosting solutions, we have done just about everything. We've even helped our clients craft some incredible offline solutions that leverage our deep expertise and experience with a variety of different technologies.
WordPress Professionals
While we have built and supported sites on a number of platforms, we love WordPress. As a content management system it provides our clients with incredible ease-of-use while allowing us, as designer and developers, enormous flexibility and extensibility. WordPress allows us to power complex and functional sites that our clients can easily update themselves.
Talented on Any Platform
We've built and maintained sites powered by Joomla, Drupal, Magento, Shopify, DNN, ExpressionEngine, Ghost, django, even Tumblr…the list goes on and on. We have even tackled projects built in entirely bespoke environments unique to a single client or project. When it comes to the web, there's precious little we can't do. Better still, there isn't anything we can't get fired up to learn or tackle with our extended network of technology partners. If you have a need on the web, we can help you fill it.
Beyond the Web
Sometimes you need to go offline. We've designed and developed some incredibly awesome solutions for our clients unique offline problems. From an in-the-field quote creation and invoicing system to a fully synchronized, in-classroom, tablet-based elearning experience; the team at Envy Creative can take web technologies and leverage them for all kinds of needs.
Managed Technologies
When pressed, we'd likely cop to being total control freaks. But, we think this is part of what makes us different. The team at Envy Creative wants to ensure that the sites, apps, and solutions we build are always working perfectly for our clients. We don't like the prospect of receiving frantic emails and phone calls even more than our clients want to worry about sending or making them. To that end, we've invested in the infrastructure and technologies to provide our clients with incredible hosting, support, maintenance, backup, and security solutions that allow us all to rest easy knowing our properties are up and running, monitored and maintained 24/7/365.
Comprehensive and Engaging Identity Systems
Brand Design
Our expertise on the web has allowed us to serve as digital consultants for a wide-variety of projects. We have partnered with a number of clients to help them strategize and oversee the development of massive digital projects and initiatives. Our team has helped design RFPs, vet and select digital agencies and vendors, and oversee all elements of project management. If you don't have the internal expertise to handle a large project, we can be your digital team.
What is identity design, anyway?
Put simply, a brand identity is the visual representation of a business or organization. We design a visual system that communicates and highlights your values, competitive edge, and personality. More than a logo or wordmark, though it does include those things, a cohesive brand identity system helps standardize communications and interactions with clients and customers across all facets of your business. An effective identity system will help you make an emotional connection with your customers and differentiate you in the marketplace.
We build brand identity systems that include logos, wordmarks, typeface stacks, icon systems, photography guidelines, color palettes, and more. The brand guidelines can be lightweight or extensive, covering everything from business card and letterhead design to interior signage standards.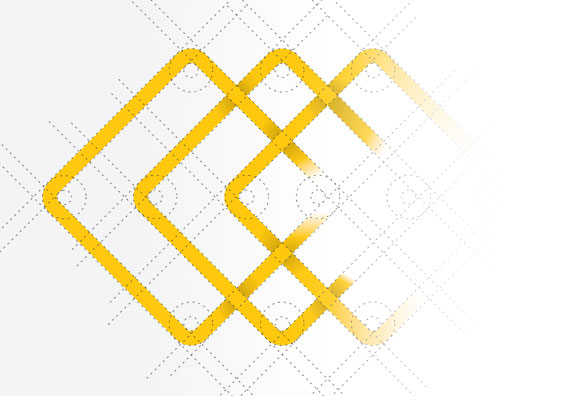 Our Approach to Branding
Our design process starts with research designed to give us a deep understanding of your business, competitors, and industry. We learn as much as we can about who you are, what you do, and how you do it. Most importantly, we try to discover what it is that makes you unique in your vertical. From there, we distill all that information into a strong and concise visual system that expresses your values and forges a connection with your audience.
An Extensive Toolbox, Brands Built to Grow
Each interaction with your clients is an opportunity to make an impression. A good brand is highly extensible. We don't just hand over a logo and call it a day. We craft systems that translate across a variety of mediums, and we are more than happy to help you implement the system across print, web, video, audio, even interior design.
We fall in love with the brands we craft, and there is little we enjoy more than helping our clients fully realize the visual systems that we design.
"First reaction- "holy shit!" How absolutely amazing! Nick, this is beyond anything I could have dreamed of. I am so in love with everything, I have nothing I would change or do differently. Thank you SO much for all your work!! Sooooooo freaking excited about this!"
Philia Kelnhofer – Sweetphi.com
Your Digital Team for Projects That Need Extra Attention
Digital Strategy & Consulting
We love branding. While we use the same thorough and analytical approach to research that we apply to our web design and development projects, branding allows us the opportunity to flex our design muscle and help our clients engage with their customers on a deep, emotional level. For too long, incredible identity design has felt out-of-reach for small and medium sized businesses and organizations. We strive to provide the same cohesive, standards-driven brand design services to organizations of all sizes. A fully-realized branding system is vitally important to succeeding both on the web and off of it.
Proposal Development
Sometimes, writing the specification for a web project can be daunting. As an agency that responds to RFPs we often see how those who aren't fluent in web technology can struggle articulating the exact needs of their project. Our team of digital experts can help develop a specification and RFP that outlines your exact needs and clearly defines your projects goals. A properly drafted RFP helps attract the right bids and the right agencies to help get your project setup for success.
Project Management
Beyond drafting an RFP, we can also assist with every step of the project management process. We've helped our clients vet and select the right digital agencies to complete their projects, assessing proposals and interviewing the best candidates. While most agencies include project management as part of their internal process, when projects are complicated it can help to have your own team to manage everything on your end. We can organize stakeholders, source the necessary materials for each phase of the process, oversee bug testing, and much more.
Social Media & Email Marketing
We've helped our clients design and implement social media and email marketing strategies to further engage their clients online. Our social and email strategies have helped our real estate clients lease up their properties before construction has completed, increased the traffic driven to the blog properties we've developed, and helped countless clients build their email marketing lists. We've been around long enough to know what works and what doesn't on a lot of platforms, from Instagram to Twitter, Facebook to the inbox.
Technology Partners
Sometimes our clients need specialists in area we don't handle internally. In those cases we have a proven network of professionals and firms we trust to provide the same quality service and expertise we provide to our clients. Whether you need a hardened and supported IT solution or a robust PPC and SEO strategy with round-the-clock management, we have the partnerships to connect you to the right providers to help you achieve your goals.