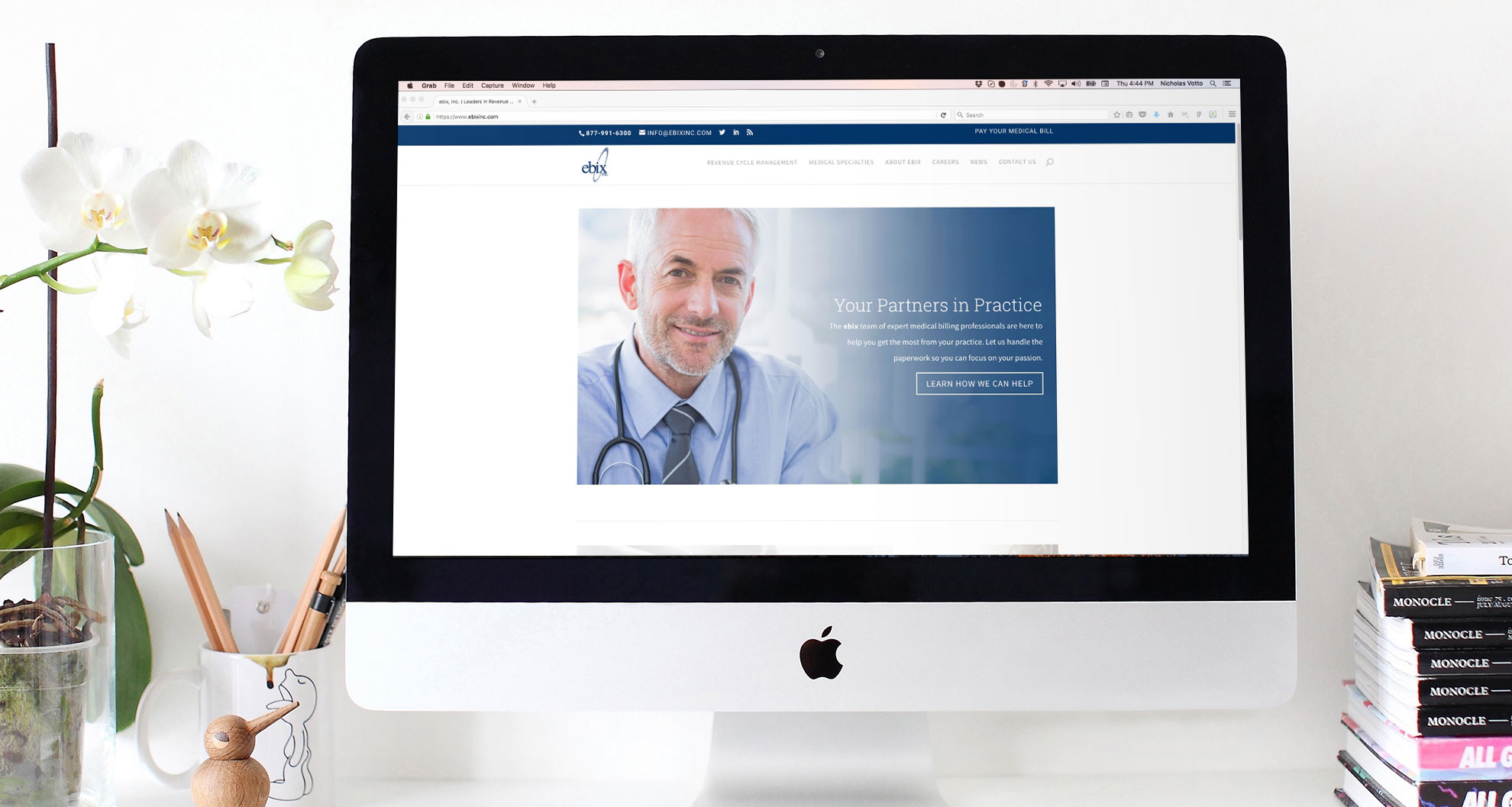 Disciplines
Web Design & Development
Platforms & Technologies
WordPress, Responsive Design, Elastic Hosting
Strategic Partners
MediaTemple, Rebecca Priebe-Roob Photography
When we first met with the ebix team, they were brutally honest about their web situation; it wasn't good. It was hampered by a dated design, out-dated tech, and mixed bag of messaging that didn't do much to convey who they were or what they had to offer.
Brian Nelson, President of ebix, had a clear vision for what he wanted to communicate: ebix isn't just a medical billing company, ebix strives to truly be partners in their clients' practices. They needed a site that communicated that vision, looked fresh, and helped make the complex, data-driven methodology they employ easy to understand.
The ebix site leverages a fully responsive framework that scales beautifully from mobile to desktop. It's powered by WordPress, giving ebix Marketing Coordinator Justine Vergeer a powerful platform to continue to expand communications through blog posts, case studies, and other engaging content.
The design approach was to keep the palette simple, the aesthetic minimal, and focus on beautiful type combinations and pictures of people. The human component and the relationships they develop with their customers are fundamental to the ebix mission.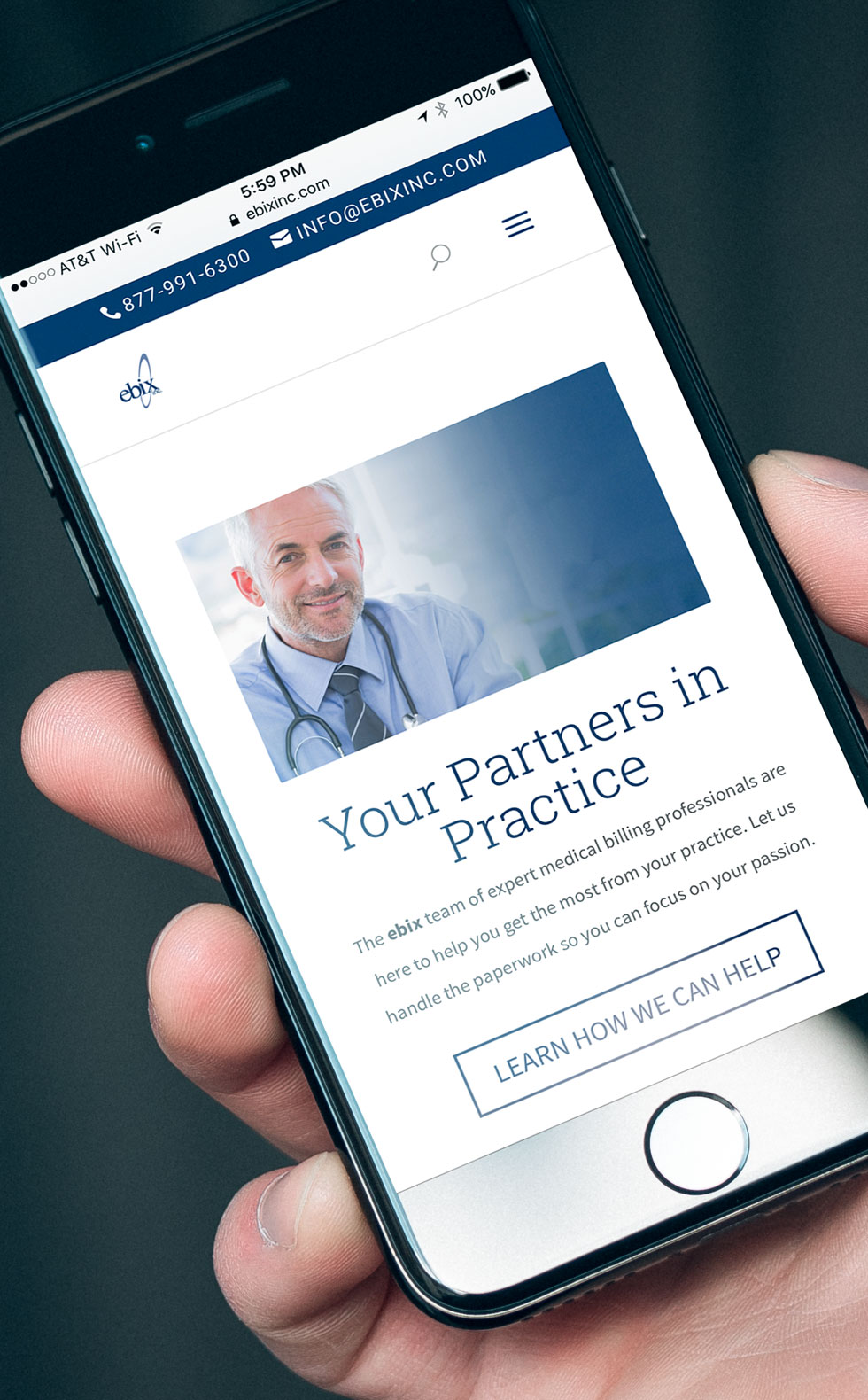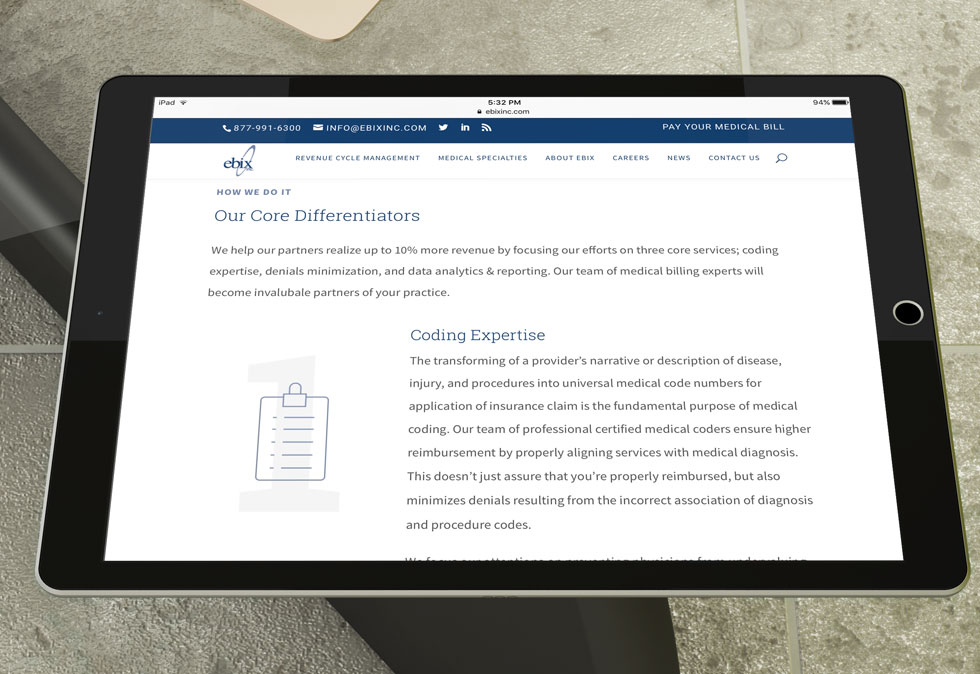 "Working with the Envy guys has been the best of both worlds. You'll get incredible tech knowledge from Mike and insane design creative from Nick – all while being able to talk to them like your closest friends.
They've put up with our MANY requests, changes and edits humbly. They're honest, innovative and bright all while having hardcore nerd-love for the business.
If you're fortunate enough to partner with these guys, don't let them go. You'll want them to be a part of your marketing arsenal for years to come."
Justine Vergeer, Marketing Coordinator – ebix, inc.
This project was an absolute blast to work on thanks in no small part to the enthusiasm the entire ebix team brought to the table. Lively discussions and thoughtful critique really helped us better understand the ebix approach and the best way to frame and present it on the web.
As we always say, a great website is never really finished. We have even more ideas and features to add in the coming months as we continue to work with our good friends at ebix.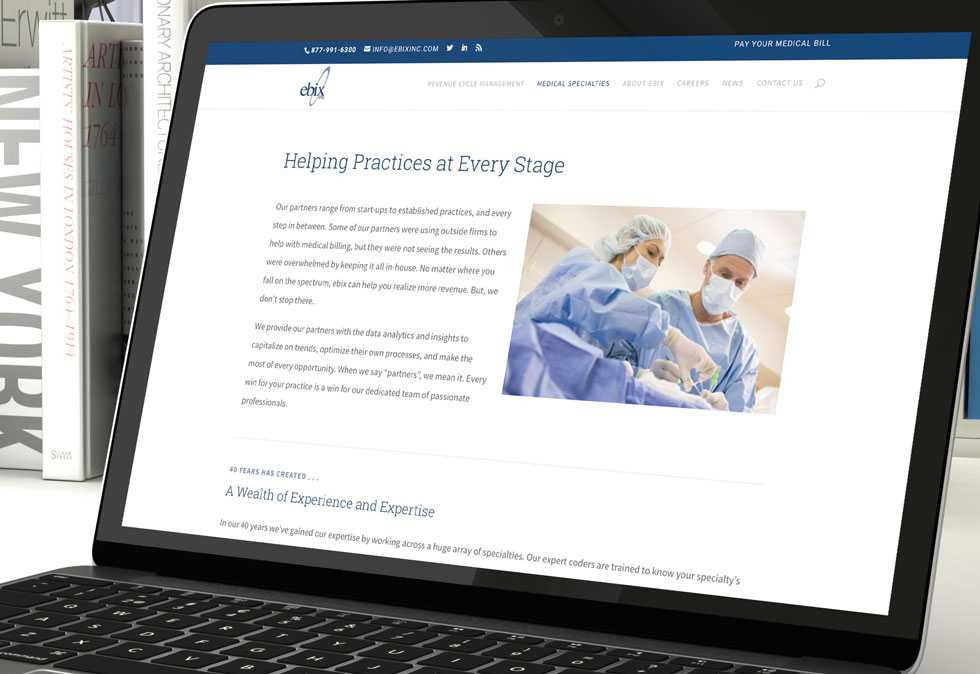 From Brand to Web
Launching a new brand? We want to be part of your team.
We love collaborating with upstart companies to help launch their new brand with clean design and user-first web development. If you are looking for a dedicated team of designers and web experts to help you kick off your new venture, reach out to Envy Creative today. We jump at the opportunity to get in on the ground floor of our clients' success.