Northern Exposure Apparel
Disciplines
Web Design & Development, Brand Design, Apparel Design, Print Design
Platforms & Technologies
WordPress, Responsive Design, Elastic Hosting, eCommerce
Strategic Partners
MediaTemple, CustomInk, PrimoPrint
Design For Preservation
Northern Exposure Apparel came to Envy Creative in its infancy. Owners Joe and Kate Piraino had a few rough sketches of designs and a distinct vision for their lifestyle brand. NEA positions itself as an apparel brand with a conscience – giving back to the beautiful environment of the Wisconsin Northwoods that the owners draw so much inspiration from. Envy Creative was asked define NEA's identity and refine their message across different mediums. Joe and Kate were looking for the full package: identity, web, and print. And Envy Creative was excited to jump in and get started right away.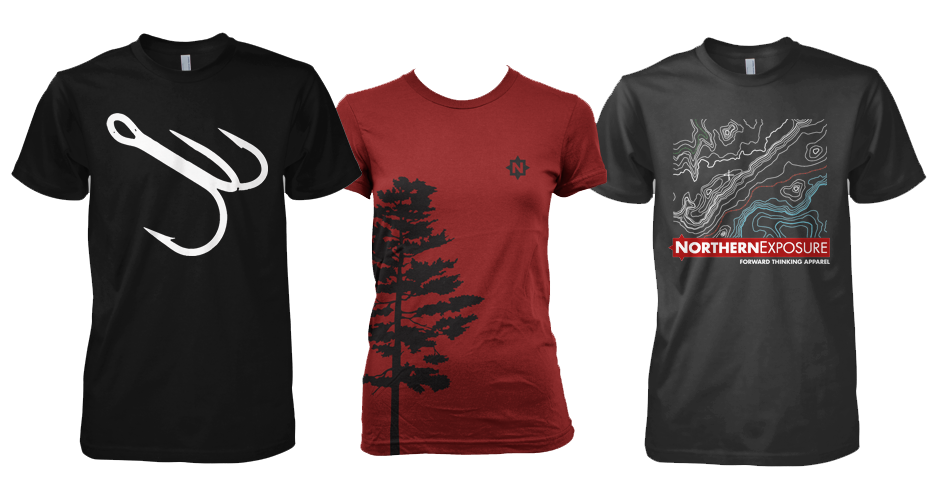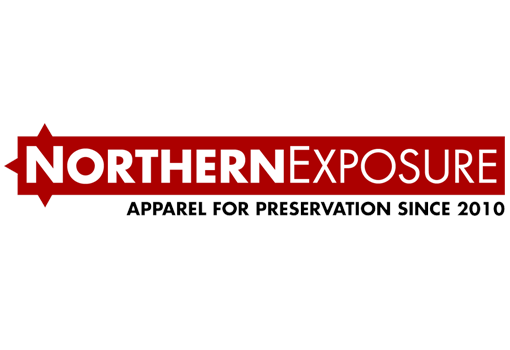 A Complete Brand
The first step to creating the Northern Exposure Apparel brand was to create a logo and wordmark that encapsulated the outdoor aesthetic without being generic. Creative Director Nick Votto had to design not only a memorable logo, but also had to keep in mind how the logo would be used. This would appear on catalog covers as well as small tags affixed to the clothing, so it had to be scalable. Envy Creative delivered a solid identity that stressed the company's connection and dedication to the environment without getting them lost amongst their competitors.
Our Work on Northern Exposure Apparel
Complete Brand Management
Bottom-Up Identity Design
Envy created a memorable and brand that communicated NEA's vision clearly, and implemented it across several different mediums effectively. The importance of scalability was one of the many goals that Envy Creative had to keep in mind while designing NEA's brand
Gorgeous Apparel
While collaborating with the principle owners, Envy Creative's Nick Votto helped create many of NEA's signature looks that now define their brand aesthetic
E-Commerce Platform
NEA required a sophisticated shopping experience for their customers that was functional and familiar, as well as an easy-to-use backend for handling orders and tracking sales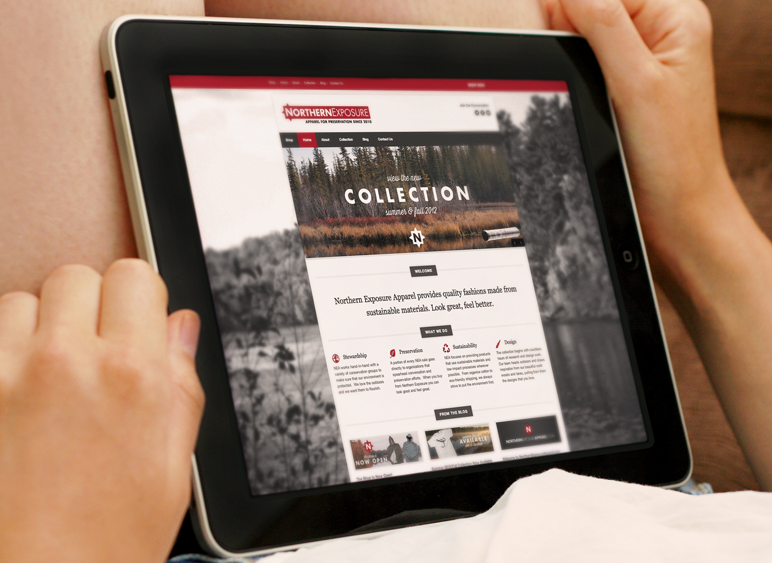 "Nick and Mike at Envy Creative were able to deliver the vision for my clothing line that I had in my head all along. Their service is top-notch and their outside-the-box thinking is unmatched. Like most start-ups, we made a lot of mistakes from the beginning. The one thing we absolutely hit out of the park was hiring Envy Creative to craft our brand, digital, and print experiences."
Joe Piraino, Owner – Northern Exposure Apparel
A Full-Service Experience
With Northern Exposure Apparel, the team at Envy Creative was able to manage this creative-heavy project from conception to launch and beyond. Joe and Kate came to Envy with passion and ideas, and they now have a fully realized brand that communicates all the vital elements of their business. Northern Exposure Apparel continues to sell their apparel online and in various retail outlets while making sure a portion of the proceeds go to preserve lakes and forests in Wisconsin.
From the very beginning, we are with you
Launching a new brand? We want to be part of your team.
We love collaborating with upstart companies to help launch their new brand with clean design and user-first web development. If you are looking for a dedicated team of designers and web experts to help you kick off your new venture, reach out to Envy Creative today. We jump at the opportunity to get in on the ground floor of our clients' success.